The flexographic printing machine is a device that uses a photosensitive resin soft plate as a plate for printing. This equipment is used for printing polyethylene, polypropylene plastic bags, roll plastic film, and other packaging materials. It is ideal printing equipment for plastic bags such as garment bags and supermarket shopping bags. The flexo printing machine can equip with a plastic bag making machine, paper bag machine, PP woven bag making machine, blister machine, and other bag-making equipment to make plastic bags, paper bags, and other products.
Flexographic Printing Style Display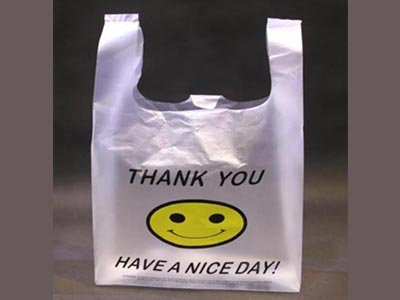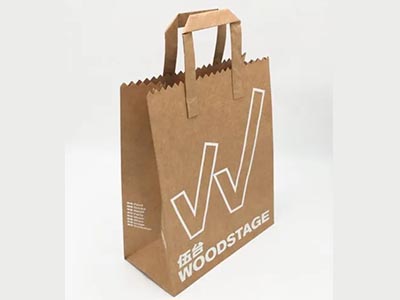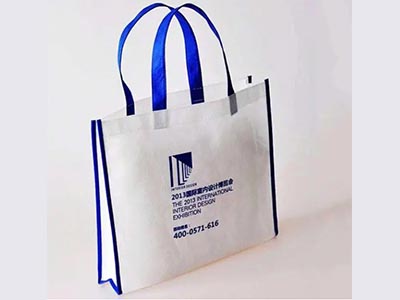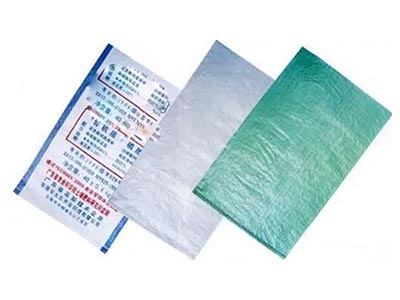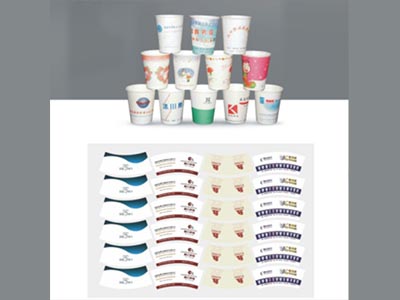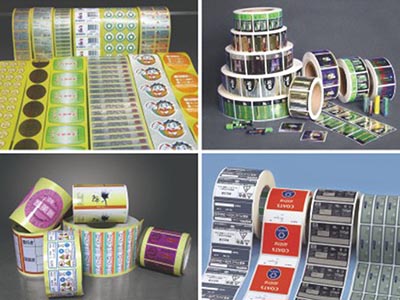 What is Flexographic Letterpress Printing?
Letterpress printing refers to a printing plate in which the printed image and text are raised. The printed graphic part protrudes and is obviously higher than the blank part. Letterpress printing is one of the main printing processes, it is widely used in trademarks, including decoration printing, newspaper printing, and so on. In addition, there are printing methods such as gravure printing, offset printing, and stencil printing. Flexographic printing is a printing method that uses an elastic letterpress to transfer ink through an anilox roller and doctor blade technology, and directly transfers the ink on the plate to the substrate.
Flexographic Printing Machine Types
YG plastic bag making machine manufacturer provides various types of flexo printing machines. According to the number of printing colors, there are various types of printing machines such as single-color printing machines, two-color printing machines, four-color printing machines, and 6-color printing machines. Please send us the style and color you want to print, and we will match you with the most suitable machine according to your needs.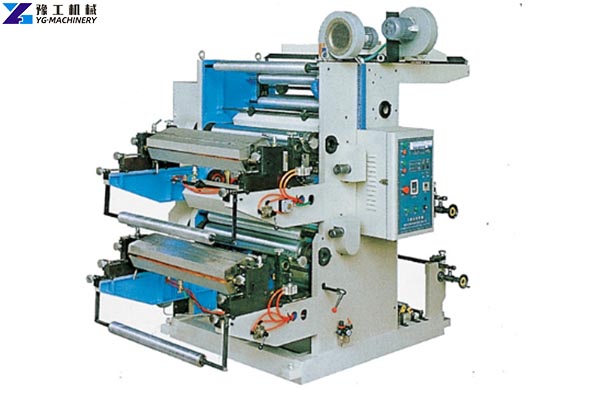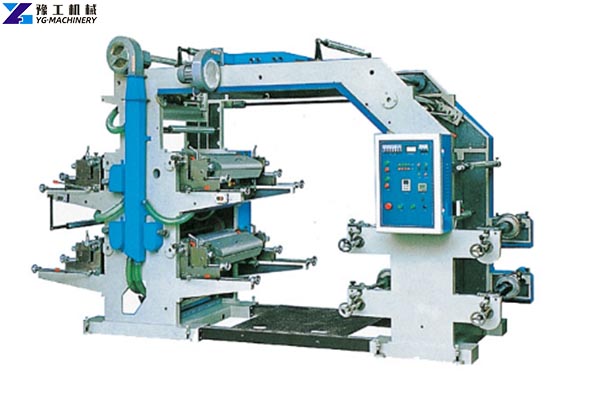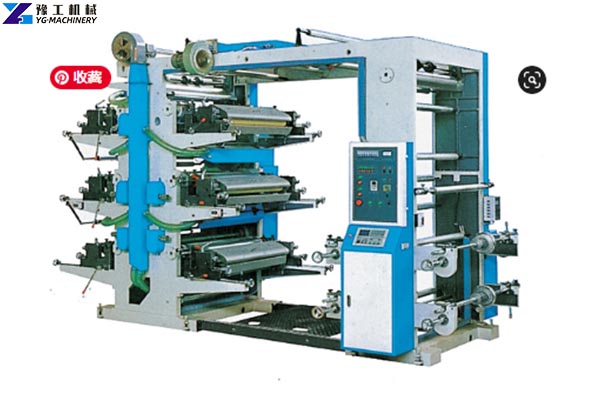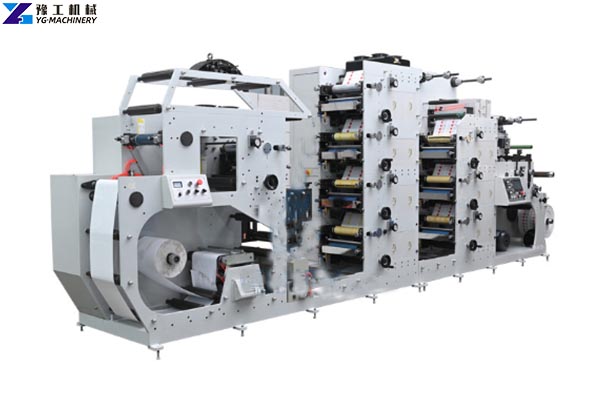 Flexo Printing Machine Parameters
| | | | | | |
| --- | --- | --- | --- | --- | --- |
| Model | Printing Width | Printing Length | Printing Speed | Plate Thickness | Machine Dimension |
| DX-2600 | 600mm | 180-1200mm | 60m/min | 2.38m | 2.3*1.6*2.2m |
| DX-2800 | 800mm | 180-1200mm | 60m/min | 2.38m | 2.3*1.8*2.2m |
| DX-21000 | 1000mm | 180-1200mm | 60m/min | 2.38m | 2.3*2.0*2.2m |
| DX-4600 | 600mm | 180-1200mm | 60m/min | 2.38m | 4.8*1.6*2.4m |
| DX-4800 | 800mm | 180-1200mm | 60m/min | 2.38m | 4.8*1.8*2.4m |
| DX-41000 | 1000mm | 180-1200mm | 60m/min | 2.38m | 4.8*2.0*2.4m |
| DX-6600 | 600mm | 180-990mm | 60m/min | 2.38m | 4.8*2.0*2.4m |
| DX-6800 | 800mm | 180-990mm | 60m/min | 2.38m | 4.8*1.8*2.8m |
| DX-61000 | 1000mm | 180-990mm | 60m/min | 2.38m | 4.8*2.0*2.8m |
Flexographic Printing Process
Printing with an automatic letterpress printing machine generally goes through the following three steps:
Make the original. The text of the original manuscript is photographed as a negative film, and photosensitive glue is coated on the surface of the metal plate. Metallic reliefs are made by printing, developing, and etching.
Lamination board. The metal relief is used as the original plate, and the thermosetting resin is used as the material on the press to heat and press the concave template.
Pressed rubber embossed board. The rubber sheet is laid on the concave template, and the rubber sheet is vulcanized, shaped, and cured. According to the thickness required for printing, grind the back of the printing plate flat and put it on the printing machine for printing.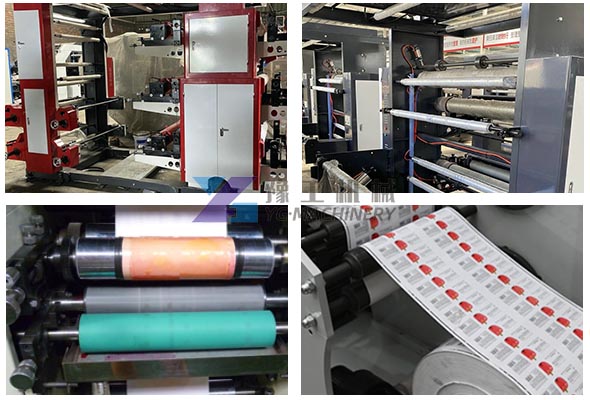 Advantages of Flexo Printing
Flexo printing is an emerging, fast-growing process that offers advantages over letterpress, gravure, and offset printing. Flexographic printing uses an anilox roller to transfer ink to the printing unit, which greatly simplifies the printing press. The ink feeding control responds more quickly and the operation is more convenient. Photosensitive flexographic printing has the characteristics of softness, flexibility, elasticity, and high printing durability. Due to the great elasticity of flexographic printing, it is widely suitable for rough and thick paper, cardboard, corrugated paper, silk fabrics and absorbent cross-adhesive paper, plastic, aluminum foil, and other products.
Flexographic Printing Machine Features
Intelligent control panel operation, very easy to control the operation of the machine, easy to operate.
Edge correction control, tension control, and correct bag uniformity.
The meter counter can set the printing quantity according to the requirements, and it will automatically stop when the set number is reached, and it will stop automatically when the material is cut off.
The ink is transferred by the anilox roller, and the ink color is uniform.
The structure of the machine is simple, easy to operate, and maintain, and the flexographic printing machine with the same function is 30%~50% of the offset printing machine or gravure printing machine.
Printing costs are low. The price of the machine is low, the cost of plate making is low, and the loss rate in the printing process is low, so the production cost of the flexo printing machine is 30%~50% lower than that of a gravure printing machine.
It installs a timely stop button, which is convenient for operating the machine during plate loading.