The mini film blowing machine is a simple film-blown machine, which is specially developed for small factories and laboratories. The mini blown film extruder is suitable for blowing PE, HDPE, LDPE, and other raw materials. This plastic film blowing machine is specially designed with excellent hardness and corrosion resistance. The small blown film machine is low in cost, saves energy, and occupies a small area.
Mini Blown Film Extruder Use
Compared with large blown film machines, mini blown film extruder is small in size and low in production efficiency. But they have similar functions. It is widely used in blowing low-density polyethylene, high-density polyethylene, linear low-density polyethylene, and other plastic films. The blown plastic film is widely used in various packaging bags, such as food bags, shopping bags, vest bags, garbage bags, and other packaging bags.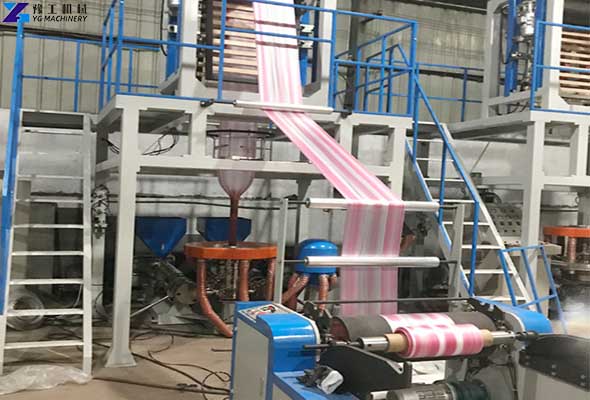 Mini Film Blowing Machine Parameters
| | | |
| --- | --- | --- |
| Model | YG700 | YG900 |
| screw diameter | Φ50 | Φ55 |
| Diameter of film | 100-600 | 200-800 |
| Film thickness sided | 0.01-0.10mm | 0.01-0.10mm |
| Maximum amount out | 35 | 50 |
| Aspect ratio | 28:1 | 28:1 |
| Host power | 7.5-11 | 11-15 |
| Traction motor power | 1.1kw | 1.1kw |
| Heating power | 11 | 13 |
| overall dimension | 2850×1900×3200 | 3100×2150×3200 |
| weight of machint | 1.5T | 2T |
Mini Blown Film Extruder Features
The machine is small in size and occupies a small area, suitable for small factories and laboratories.
High production efficiency and labor-saving.
The range of bag making is wide, and the film width of 100-800mm can be blown.
Made of high-quality materials, the extruder, barrel, and screw are all made of high-quality alloy steel with excellent performance.
The thickness of the blown film can be adjusted, of course, it also depends on the tensile properties of the specific vertical raw materials.
Simple operation, you can learn to operate the machine on the day you receive the goods, with easy maintenance,, and low cost.
It can match with the corresponding plastic bag-making machine to realize the process of film blowing and bag making.
Machine Detail Display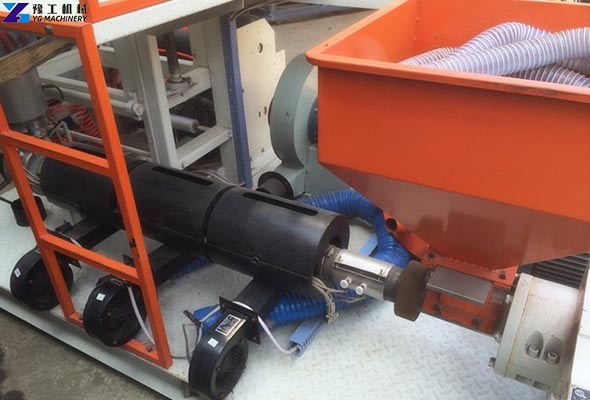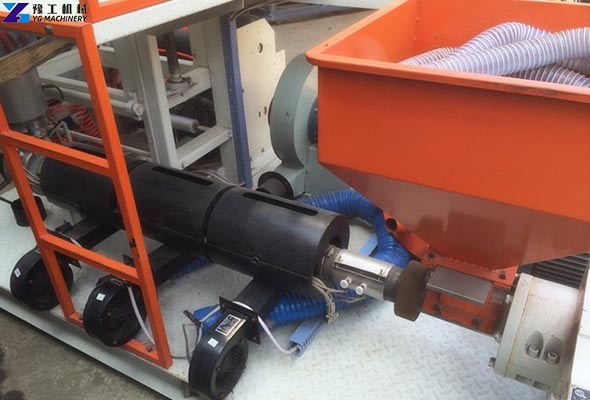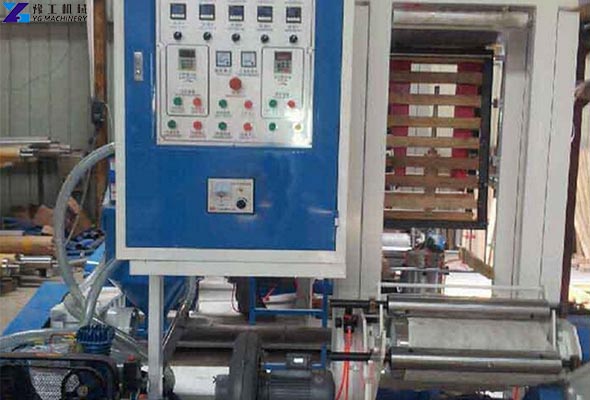 How About Mini Film Blowing Machine Price?
YG offers two models of small-blown film machines. The price of the film-blowing machine is related to the model and other supporting equipment, transportation area, purchase quantity, etc. YG offers competitive prices to customers. If you want to know more about the mini film blowing machine price, please leave us a message. In addition, YG also provides a variety of plastic machines such as plastic bag-making machines, plastic film recycling machines, and PE plastic machines.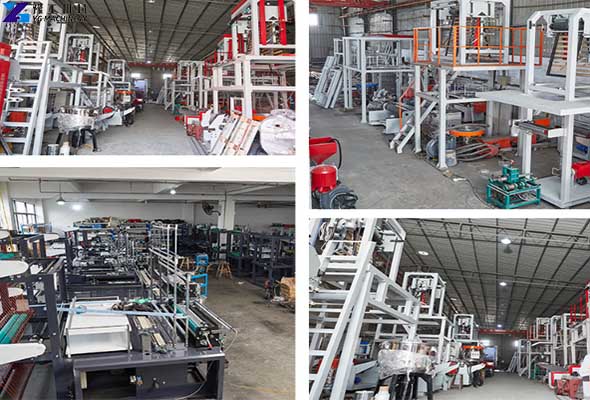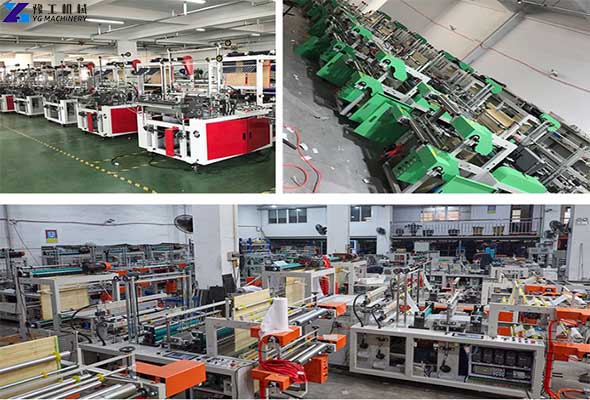 Choose YG Reliable Film Blowing Machine Manufacturer
As a professional film blowing machine manufacturer, YG provides you with comprehensive services and various types of film blowing machines. We provide various types of machines to meet the production needs of different manufacturers. The blown film machines provided by YG include PE blown film machines, shrink film blown film machines, ABA blown film machines, PP blown film machines, mulch film making machines, and other types of blown film machines. And we also provide side seal bag-making machines, garbage bag-making machines, vest bag-making machines, and other plastic bag-making machines. Choose YG manufacturer to provide you with a one-stop convenient service.