YG disposable ear cover making machine can meet the mass production of PE and non-woven ear cover. The disposable plastic earmuffs produced by this device are soft and comfortable, sound-transmitting, and breathable. PE ear protection cover production equipment is not only suitable for the production of earmuffs, it can also be used to produce disposable bar caps, shower caps, doctor caps, and other products. The production size of the ear cups is adjustable. PE non-woven ear cover machine has a low price and stable quality, and the ear cover produced meets the needs of barber shops, hotels, bathrooms, food processing plants, hospitals, etc.
Finished Ear Protection Cover Display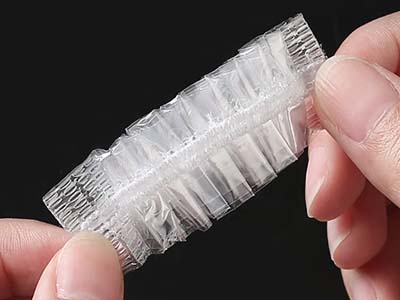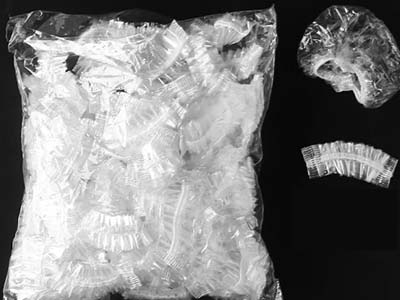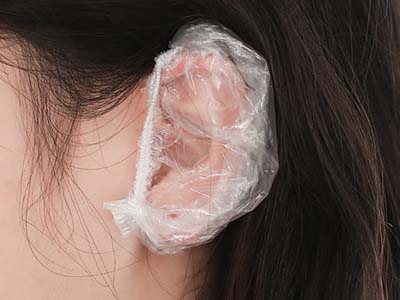 Application of Disposable Ear Protection Cover
When baking oil in hairdressing, put disposable earmuffs on the ears to prevent the baking oil from being applied to the ears.
When cutting hair, use plastic ear covers cover the ears to effectively prevent water stains, broken hair, etc. from entering the ears.
Cover the ears when applying makeup, prevent the makeup from being applied to the ears, and protect the ears.
Wear it when bathing to prevent bath water from entering the ear.
In addition to plastic ear covers, YG plastic machinery also provides a plastic apron making machine, shoe cover making machine, PET bottle blowing machine, and other plastic product production machine.

Disposable Waterproof Ear Cover Making Machine Parameters
| | |
| --- | --- |
| Model | YG-5 |
| Machine size | 3*0.8*1.2m |
| Capacity | 30~180pcs/min |
| Voltage | 220V 50HZ |
| Power | 2.2KW |
| Machine Weight | 650KG |
| Product size | 17~21 inch |
Ear Protection Cover Machine Configuration
| | |
| --- | --- |
| Name | Numbers |
| Inverter | 1 PCS |
| Cutter | 2 pairs |
| Forming mechanism | 1 set |
| Rubber band conveyor | 1 set |
| Geared motor | 1 pair |
| Counter | 1 set |
| Ultrasound | 3 pcs |
| Electric control box | 1 set |
| Ultrasonic Welding Teeth | 3 pcs |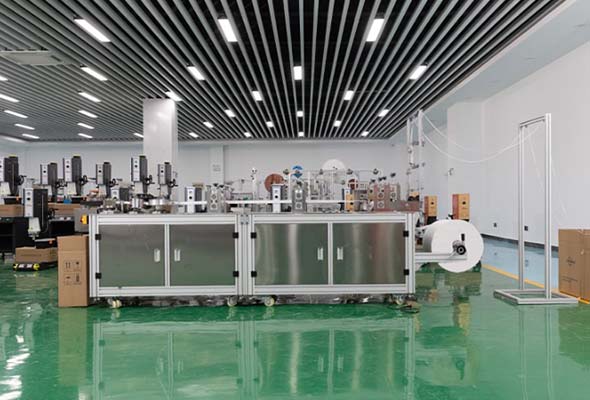 PE Ear Cover Making Equipment advantage
Wide range of products. The equipment is suitable for the processing of raw materials of PE plastics and non-woven fabrics. The products produced include earmuffs, shower caps, doctor caps, bar caps, and other products.
Automated production. From the feeding of raw materials to the final earmuff product, the whole process is fully automated.
Weld firmly. The two ends of the rubber band and the raw material are welded together by ultrasonic waves, and the welding is firm.
Simple operation. The device is controlled by an intelligent control box, with the visual operation and adjustable parameters, and one person can control two devices.
Frequency conversion adjustment. The ear cover making machine production speed can be adjusted, and automatic constant temperature control.

Related Posts