The plastic cup making machine uses the thermoforming machine to process plastic sheets. Depending on the shape of the mold, it can produce various plastic products such as cups, bowls, plates, boxes, etc. The plastic cup thermoforming machine completes the production of plastic cups at one time by heating, stretching, forming, and trimming the sheet. The equipment controls by a microcomputer programming controller, with simple operation and high production efficiency.
Finished Product Display
A plastic cup thermoforming machine is widely used in the processing of PP, PE, PVC, PS, PET, and other plastic sheets. It can produce various food packaging products such as plastic cups, plastic boxes, plastic plates, plastic trays, plastic bowls, and so on.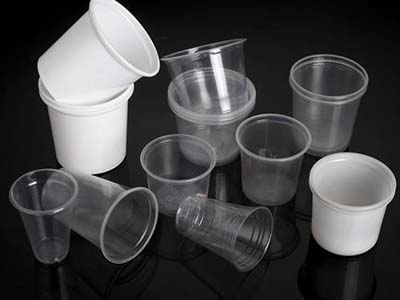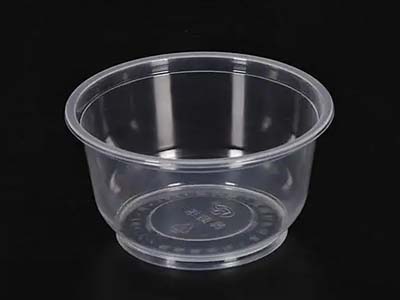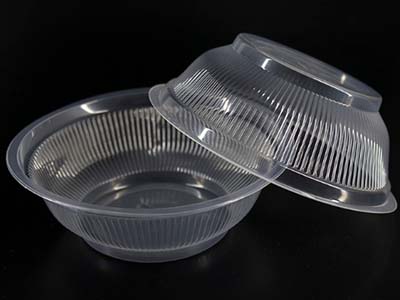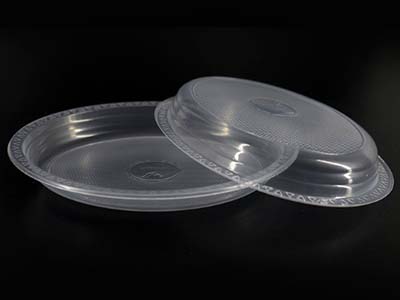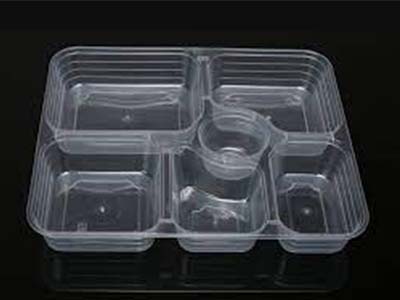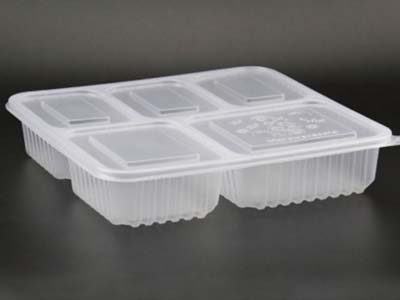 Plastic Cup Forming Process
As shown in the figure below, the production process of plastic cups roughly includes sheet extrusion, heating, forming and trimming, stacking, forming, etc. A plastic cup making machine can complete the process from heating to forming the sheet. Sheet extruders process plastic pellets into sheet rolls.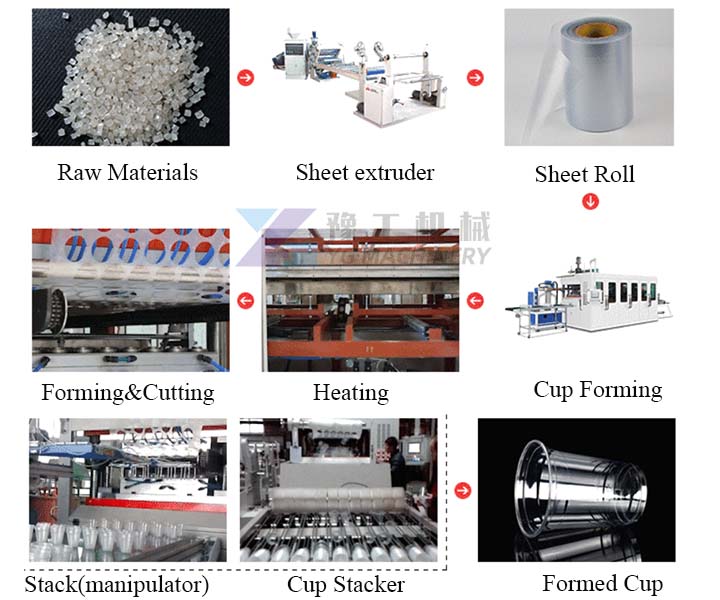 Parameters of Plastic Cup Making Machine
| | | |
| --- | --- | --- |
| Model | YG-750 | YG-650B |
| Maximum molding area | 750*480mm | 650*320mm |
| Maximum forming depth | 125-180mm | 125-180mm |
| Sheet thickness | 0.3-1.8mm | 0.3-1.8mm |
| Sheet width | 760mm | 650mm |
| Maximum forming speed | 30 times/min | 30 times/min |
| Air pressure | 0.6-0.8mpa | 0.6-0.8mpa |
| Air consumption | 3.0 m³/min | 2.0 m³/min |
| Water Consumption | 0.7m³/h | 0.5m³/h |
| Rated power | 140Kw | 98Kw |
| Using power | 98Kw | 72Kw |
| Voltage | 3 PHASE 380V,50Hz, | 3 PHASE 380V,50Hz |
| Size | 8500*2200*3200mm | 7000*2000*3100mm |
| Weight | 6.5T | 5T |
Plastic Cup Thermoforming Machine Features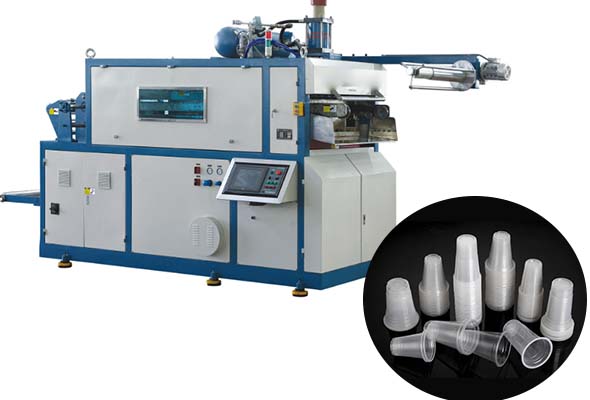 Various molds are available. YG plastic cup thermoforming machine manufacturers provide you with a variety of plastic cups, bowls, boxes, and forming molds. One machine can produce a variety of plastic packaging products.
High precision of mold clamping. The mold opening and closing adopt hydraulic five fulcrum opening and closing mold, and the mold closing precision is high.
Wear-resistant. The main engine adopts 4 guide column structure, and the guide column material is 40Cr steel, which has good rigidity and wears resistance.
Precise film feeding. The film feeding chain adopts a double-row roller chain with teeth, and the feeding power adopts a frequency conversion motor, which has accurate positioning and high control precision.
The guide rail chain has a long service life. The film feeding chain adopts a toothed double-row roller chain and has a cooling water circuit inside. The guide rail chain is quenched with 40Cr, the working surface has high hardness and long service life.
The heating temperature difference is small. The heater of the plastic cup making machine is adjusted with automatic temperature control. The connection part between the electric furnace and the mold can be adjusted to reduce the temperature difference between the front and rear of the product.
Matched machine. The machine can equip with the plastic cup lid making machine.
Machine Details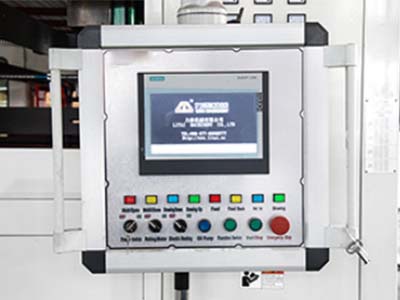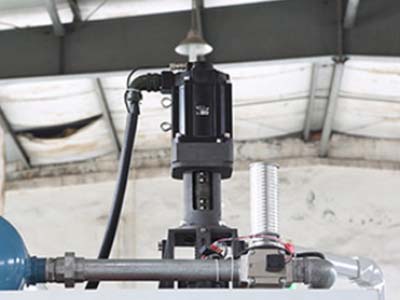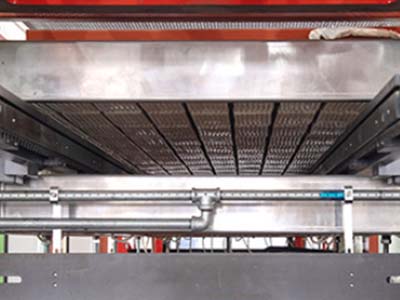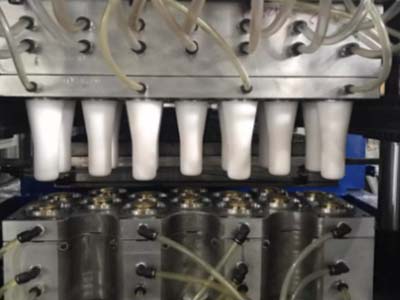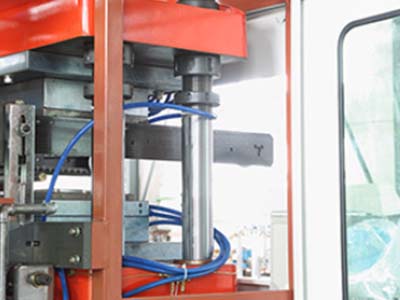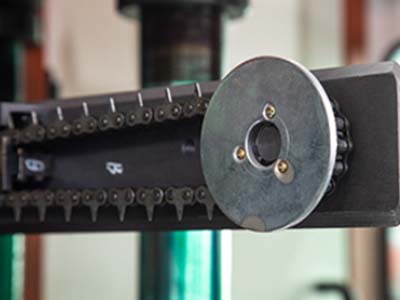 Other Food Container Machine Recommend
YG provides not only plastic container making machines, but also paper food containers and aluminum foil food container making machines. Such as aluminum foil lunch box making machine, paper cup machine, paper bowl machine, paper cup lid making machine, etc. If you are interested in plastic or paper food container machine, please contact us.