The mini injection molding machine is the smallest injection molding equipment on the market, it is widely used to produce small plastic parts. This micro injection molding machine makes up for the shortcomings of large-scale injection molding machines, such as large footprint, high price, high energy consumption, and expensive matching molds. The desktop plastic injection molding machine is small in size and light in weight. It can be placed on the desktop and can be used at home when plugged in. Compared with large injection molding machines, this machine is easy to operate, stable in performance, and low in price.
Mini Desktop Injection Molding Machine Application
The mini plastic injection molding machine can be used to produce various small parts. Suitable for processing small parts, miniature precision parts, plastic toys, plastic chairs, color plate production, laboratory testing, etc.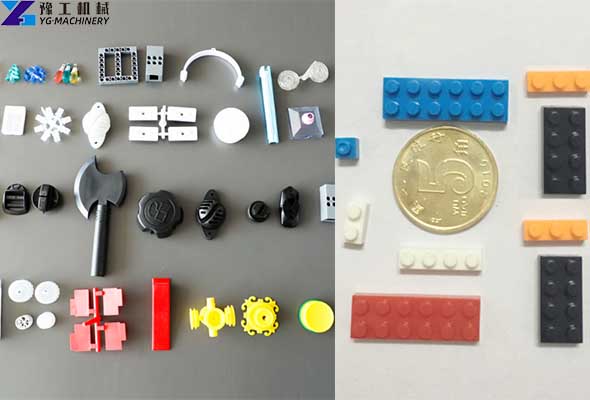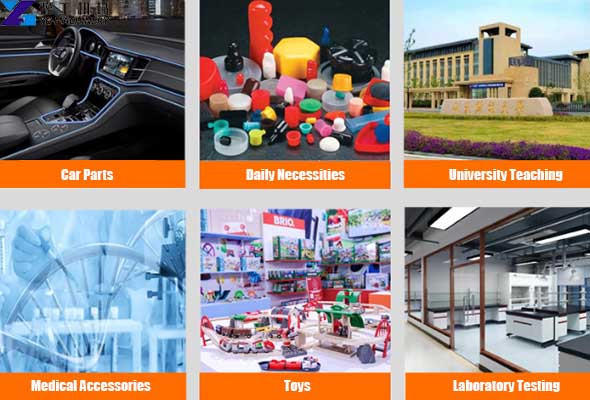 Mini Injection Molding Machine Parameters
| | |
| --- | --- |
| Model | YG-12 |
| Clamping force | 12T |
| Voltage | 220V |
| Machine size | 1.4*0.475*1.2m |
| Machine weight | 180kgs |
| Screw diameter | 18MM |
| Nozzle diameter | 3MM |
| Mold opening stroke | 85MM |
| Max product weight | 30G |
| Temperature range | 0-400℃ |
| Power | Electric |
| Mode locking method | Elbow locking |
Machine Advantage
Intelligent control. LCD touch screen, humanized operation, real-time monitoring of running status, higher work efficiency.
Multi-stage constant temperature control. The temperature is more accurate and the machine runs more stably.
Elbow locking. Self-locking toggle clamping is more precise than the same type of small injection molding machine screw clamping.
Dual servo energy-saving motors. Servo motor drive, high power, good performance, and long life.
Wide range of applications. Molds can be customized to make a variety of different injection molding products.
Laboratory Micro Injection Molding Machine
YG also provides a micro injection molding machine-color plate injection molding machine specially used in the laboratory. This small horizontal injection molding machine is suitable for teaching and making or proofing small samples and small products. Laboratory small injection molding machine can be used in any place, PLC man-machine interface, single-screw feeding, suitable for engineering rubber PP, PE, PA, PLA, and other materials.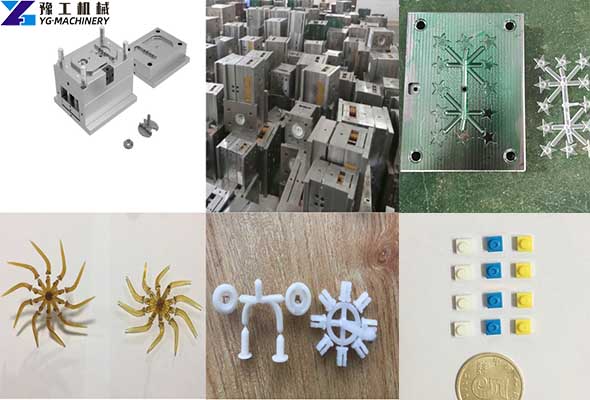 Why Develop Mini Injection Molding Machine?
Injection-molded products are widely distributed in our daily life and occupy a relatively large part. Plastic boxes, plastic bottles, plastic pipes, plastic parts, plastic tableware, toys, etc. are all produced using injection molding machines. However, large-scale injection molding machines are relatively large in size, occupy a large area, and have high investment costs. For those manufacturers who want to produce prototypes or small batches, they cannot afford such expensive equipment. Therefore, YG developed the mini benchtop injection molding machine, which can be placed on the table and can use household electricity, so it is very convenient to operate.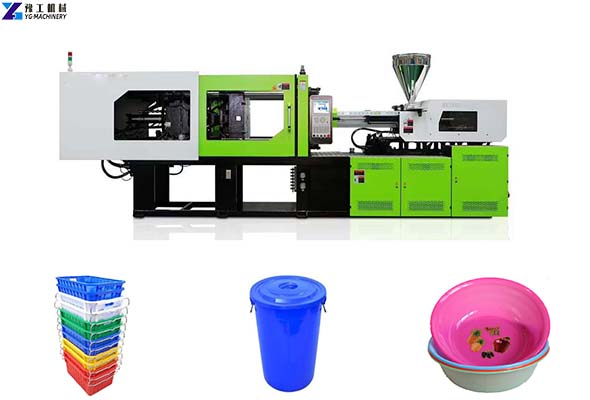 YG Injection Molding Machine Manufacturer
YG injection molding machine manufacturer provides large and small injection molding machines. Large injection molding machines meet the needs of injection molding production in large factories, with high production efficiency. Small injection molding machines meet the production needs of small factories, occupy a small area, and have low investment costs. Regardless of large or small injection molding machines, they can replace different molding molds to produce a variety of different injection molding products. YG's injection molding machines have been widely used in various industries such as automobile manufacturing, cosmetics, toys, daily necessities, and medical equipment. If you want to buy an injection molding machine, please contact us to get a detailed quotation of an injection molding machine.