Plastics are everywhere around us. Various products such as plastic basins, plastic bottles, plastic chairs, and plastic pipes are made of plastic materials. Plastic is an organic synthetic polymer material with a very wide range of applications. So far, there are nearly 100 known plastic materials. According to the type of resin, there are mainly 7 different types of plastic. Do you know what these 7 types of plastic contain? Are they all recyclable?
Plastic Product Recycling Label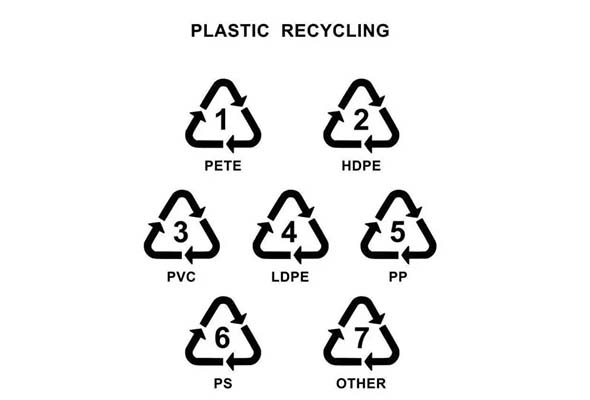 There are 7 different types of plastics commonly, which are classified according to the marking codes of the types of plastics used in plastic products formulated by SPI. The numbers 1-7 represent the type of resin used in the plastic. According to this classification, waste treatment plants can easily identify the types of plastics, which greatly reduces the cost of recycling.
7 Types of Plastic Materials Introduction
The 7 major plastic materials are PET, HDPE, PVC, LDPE, PP, PS, and OTHER.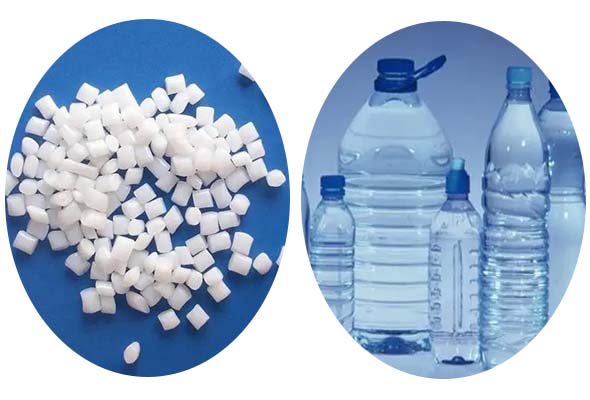 PET is usually colorless and transparent and is a good food and beverage container. Therefore, PET plastic of this material is suitable for use in mineral water bottles, cola beverage bottles, and juice bottles. And it can only be heat-resistant to 70 degrees Celsius, so it can only be used to hold cold or warm drinks, not high-temperature liquids.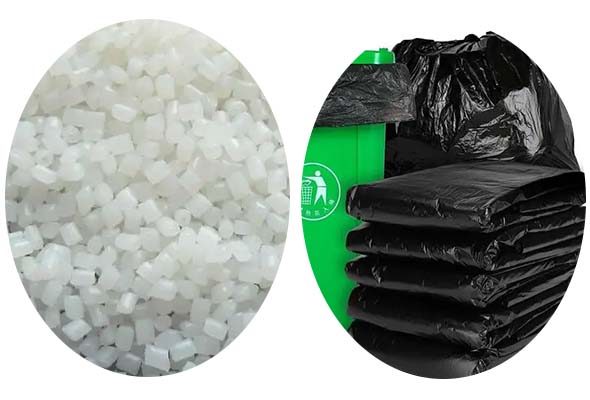 HDPE is a white powder or granular product, resistant to high temperature, with good hardness and tensile strength. HDPE is widely used in various translucent or opaque plastic containers. It is suitable for making plastic bags, trash cans, shower product bottles, cleaning supplies bottles, sports field equipment, composite plastic wood, etc.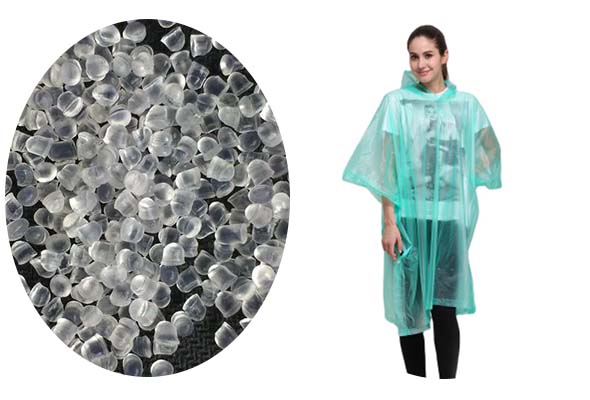 PVC is a white powder with an amorphous structure and poor stability to light and heat. PVC plastics have different shapes and processing methods, such as pressing, extrusion, injection, coating, etc. It is widely used in industrial fields, such as making foot pads, sewer pipes, raincoats, plastic conduits, plastic switches, sockets, and other products.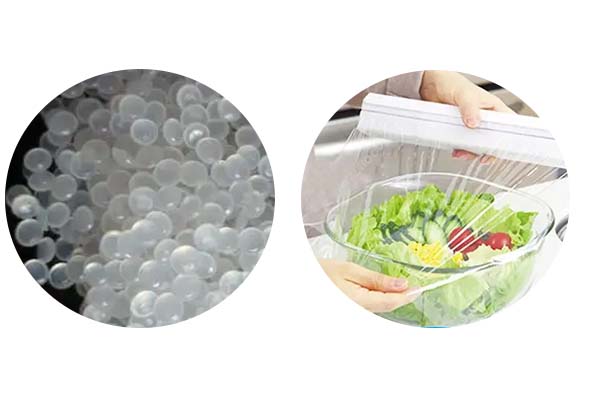 LDPE is milky white, tasteless, odorless, non-toxic, waxy particles with a matt surface. Has good softness, transparency, breathability, and easy processing.LDPE is mostly used to make plastic film box cling film. Such as the tube packaging of toothpaste or facial cleanser, the milk and paper made of paper, the inner sticker packaging of beverage boxes, etc.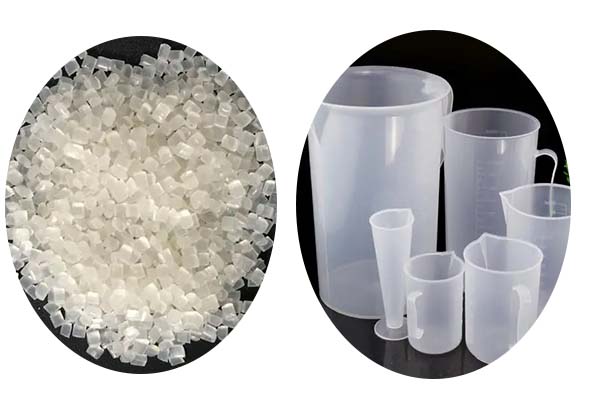 PP plastic products are light in weight, toughness, and chemical resistance. PP plastic has good heat resistance, and the plastic lunch box made of PP material is also the only lunch box that can be put into the microwave oven. PP has a very wide range of applications, it can be used to make bumper, toys, hangers, water cups, non-woven fabrics, ropes, fishing nets, and other products.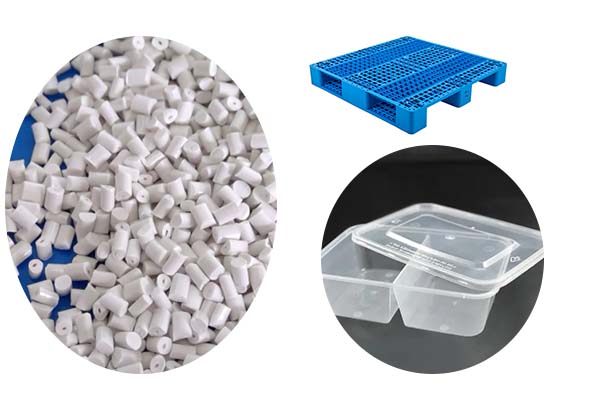 General-purpose polystyrene is a thermoplastic resin that is a glossy, transparent beaded, or granular solid. Polystyrene has good flow properties, good processing energy absorption, and energy consumption. It can be made into various parts by various processing methods such as injection molding, extrusion molding, blow molding, foaming, printing, etc. It is especially suitable for injection molding. PS plastic can be used to make fast food boxes, foam plastics, trays, toys, instant noodle bowls, clapboards, and other products.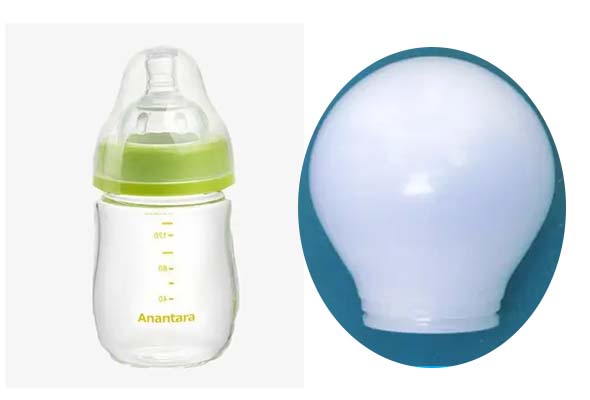 Other
Anything without any numbers on the plastic packaging is classified as other. Others are generally synthesized from bisphenol A and diphenyl carbonate. Other categories are generally water bottles, feeding bottles, buckets, lenses, lampshades, and other products.
Are All 7 Types of Plastics Recyclable?
Not all 7 different types of plastic products can be recycled. In general, No. 1 and No. 2 plastics are recyclable. The garbage disposal site sorts and recycles the recycled No. 1 and No. 2 plastics according to color, type, weight, etc. After sorting, the plastic is shredded by a shredder, melted, and reprocessed. Recycled plastic can be used to make clothes, carpets, plastic packaging, and other products.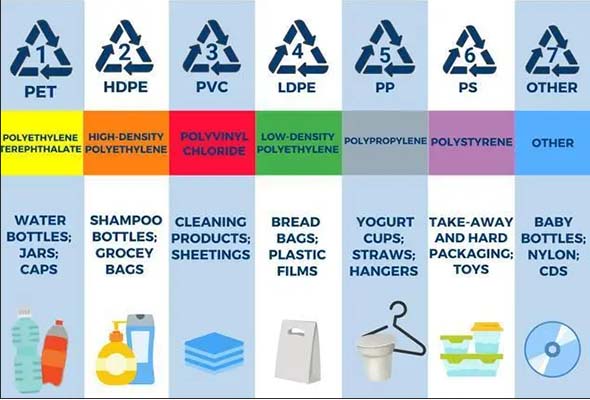 No. 3 and 4 plastics are currently rarely recycled. No. 3 plastics are occasionally recycled to make building materials, and No. 4 plastics are less efficient to recycle. Some products of 5 and 6 plastic can be recycled, such as clean lunch boxes, yogurt boxes, and other products. Although No. 5 plastic is currently the second most used type of plastic in the world, the recycling rate is less than 1%. No. 5 plastics are generally downgraded and reused after recycling, and cannot be used as raw materials for food packaging. No. 7 plastic has not been recycled before.