The coffee capsule filling machine is a device that fills liquid coffee into capsule cups and then seals them. Its whole process is high-speed, fully automatic filling and sealing. From dropping the cup, filling, filming, coding, and cup output are all automatic operations. The communion cup filling sealing machine is not only suitable for liquid filling, but it is also suitable for paste, powder filling, and sealing. This coffee capsule generally uses with a plastic cup thermoplastic machine. Filling volume, filling speed, etc. can be adjusted according to filling requirements.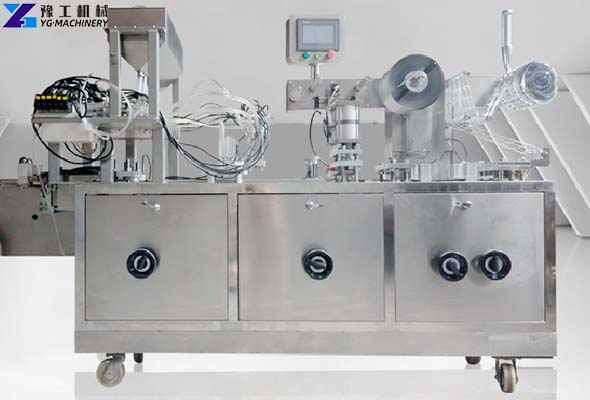 Coffee Capsule Filling Sealing Machine Application
The coffee capsule filling sealing machine is widely used in the filling and sealing of liquid and solid powder products. For example, jelly, yogurt, juice, coffee powder, soy milk, soy milk, and other products.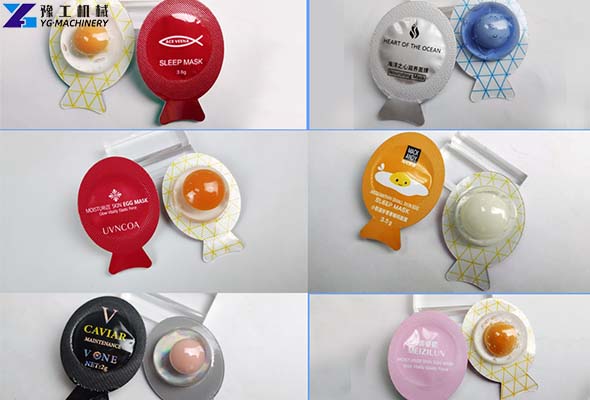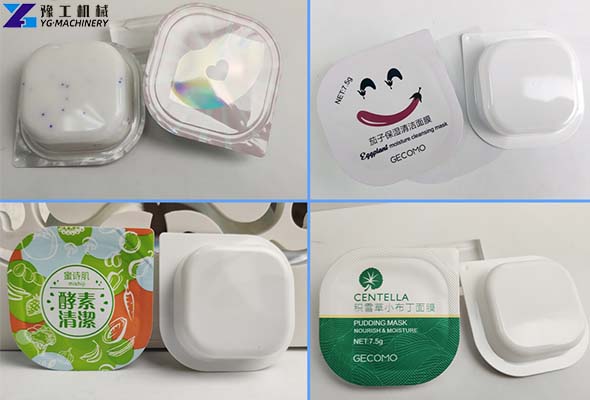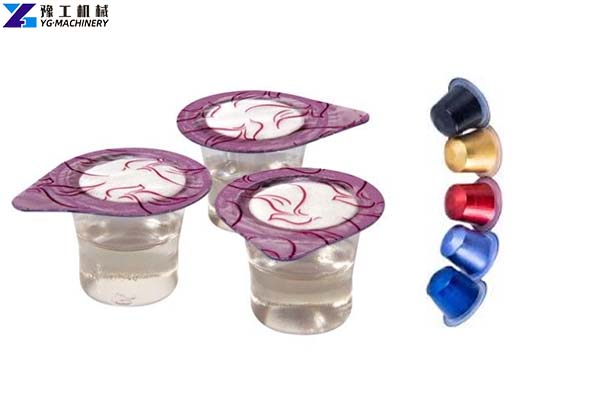 Coffee Capsules Filling Machine Parameters
| | |
| --- | --- |
| Model | YG-160 |
| Upper film | ≤160mm |
| lower membrane | ≤162mm |
| Compressed air | > equal to 0.6MPA |
| Power supply | 380V 50HZ |
| Power | 12KW |
| Weight | 900KG (approx) |
| Cooling water | greater than or equal to 0.15mpa |
| Dimensions | 2500*800*1000mm (approx.) |
| Production speed | one out of four, 60-80 / min. |
Note: YG provides various types of capsule filling machines, the above is one of the models for reference only. Its production capacity is one out of four, and YG also provides one out of two and one out of six machines according to customer production needs. And YG can provide suitable models of equipment according to customers' filling needs, please contact YG to get a capsule filling machines quotation.
Composition of Communion Cup Filling Machine
The coffee capsule filling and sealing machine includes a transmission system, cup drop, filling, film release, coding, film cutting, cup discharge, and other systems.
This transmission system provides power for the entire equipment, using well-known brand motors, reducers, transmission chains, etc.
The control system adopts Omron relay, and Siemens PLC can be changed into control. It can realize 24 hours of continuous work.
The cup drop system is composed of a rack, slide rail, cup storage bin, cup pushing cylinder, and so on.
Filling system can realize quantitative filling, the storage bin is made of 304 stainless steel, and the size can be customized. In addition, the equipment can also add a stirring system and a heat preservation heating system.
The film release system accurately places the film on the top of the plastic cup, and transports and seals it in time after filling, saving time and efficiency.
Coding system automatically prints codes with ribbons, which can quickly change the codes.
Its sealing system adopts constant temperature and hot pressing to seal twice and once to seal, which is firm and strong.
The film cutting mechanism adopts cold punching, the cutting edge is in good shape and easy to tear.
The cup discharge system consists of slide rails, sliders, variable speed motors, mounting brackets, and an external conveyor belt for easy cup discharge.
Features of Coffee Capsule Filling Sealing Machine
PLC intelligent operation panel control, intelligent and efficient, realizes automatic filling
Automatic drop cup. Just fold up the plastic quilt and put it in, which can realize automatic separation and fall into the mold, and automatic mold-connecting plate transportation.
Automatic filling. The filling volume can be controlled by yourself, and the cups of different heights can be replaced for production.
Quantitative filling. Set the filling volume on the control panel to realize quantitative filling.